Home
Write a comment
Welcome to VAXBARN, Camiel Vanderhoeven's computer collection, located in a 200-year old farmhouse in the tiny village of Netterden, in the east of the Netherlands, on the border with Germany.
There are always various projects that I'm working on that are related to my collection of old(er) computers, and so far, the information about these different projects has always been kept in lots of different places. Since there are a few people occasionally interested in what I'm doing, I've decided to create this website to both document my collection and to have a place to put information about all these different projects in one single place.
Thewebsite has developed substantially over the years; at its heart sits the Collection pages, which are automatically generated from the museum's inventory system.
Feel free to browse the Collection, or check out some of the projects I'm working on in the menu on the right side of this page.
For any questions or comments, or if you have something you'd like to contribute to the collection, feel free to drop me a note at This email address is being protected from spambots. You need JavaScript enabled to view it..
Details
Write a comment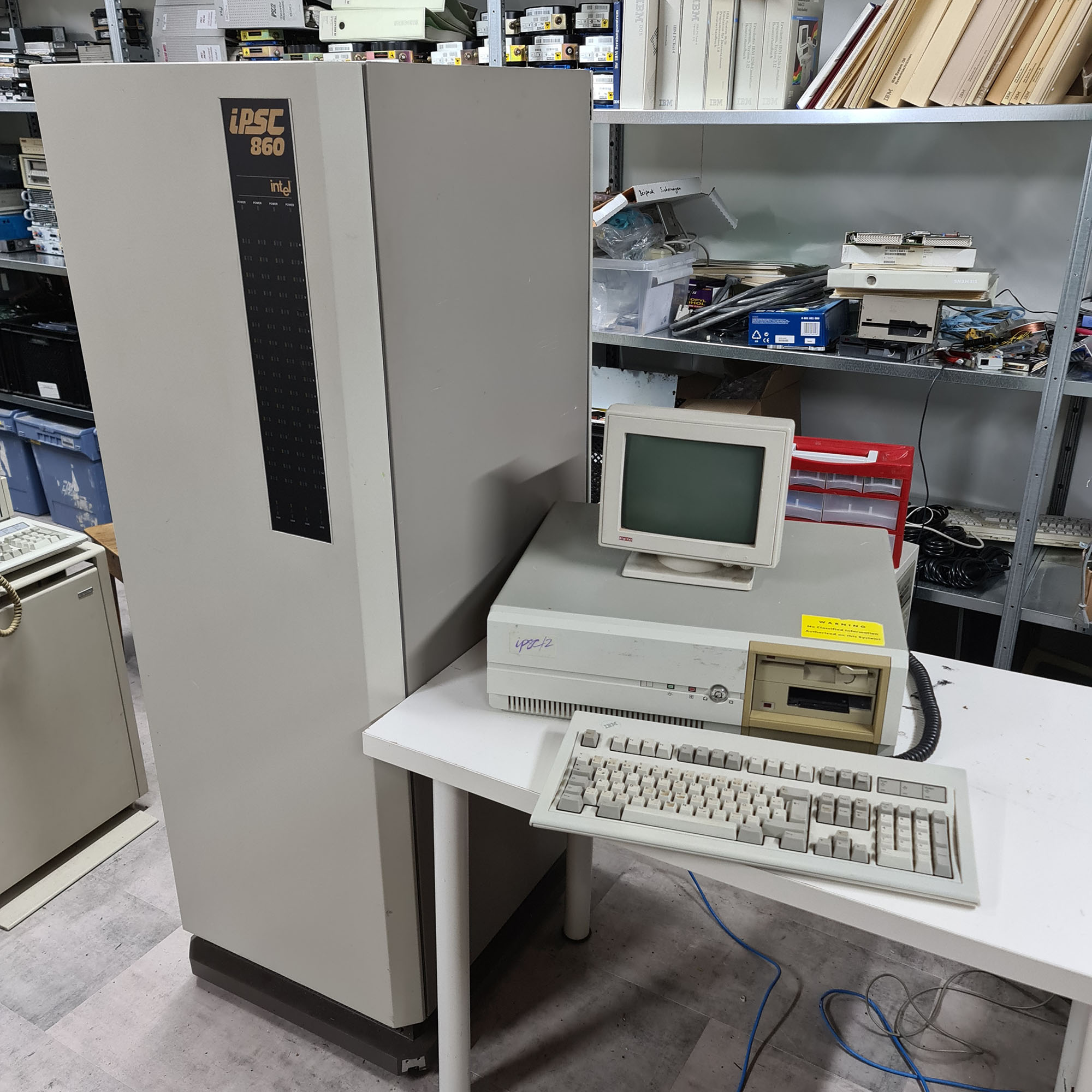 After we received an appropriate Intel SYP30 front-end (SRM), we could start thinking about getting our Intel iPSC/860 running again. The SYP-301 came with documentation and software for iPSC/2 and iPSC/860 systems, and an iPSC/2 cardcage with 8 node boards from an iPSC/2, a node board from an iPSC/860, an I/O board with SCSI controller, and a USM board.
Details