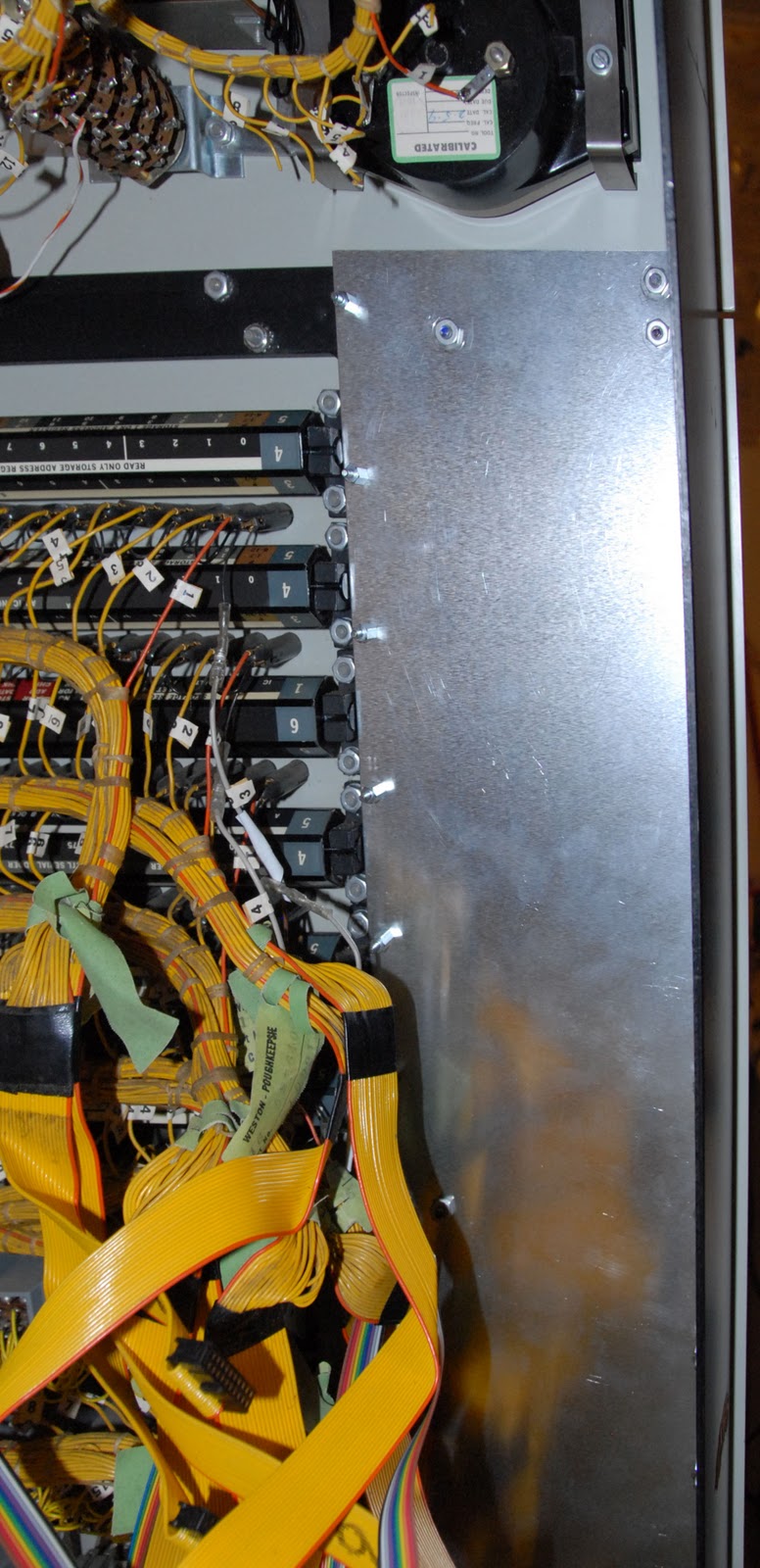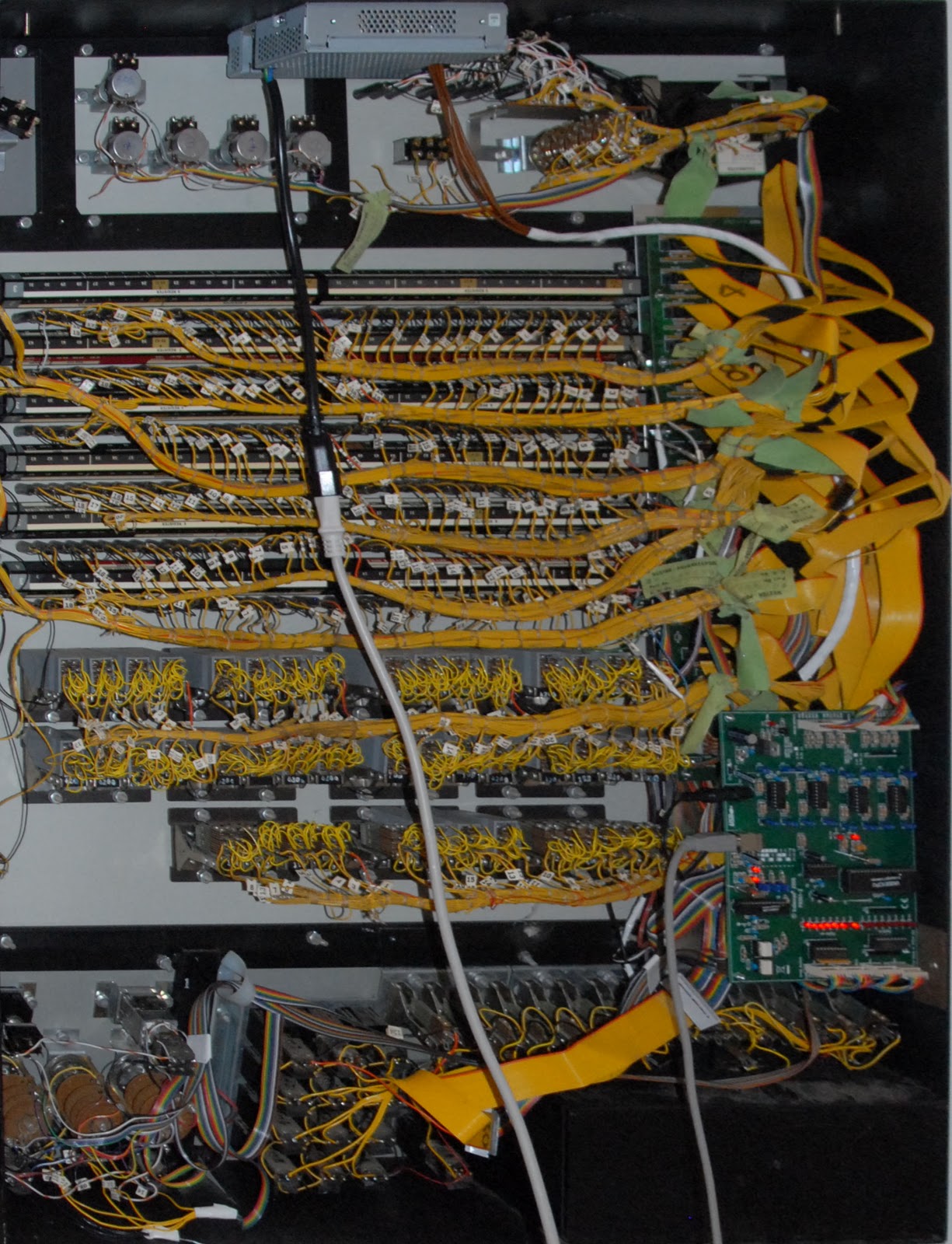 The hardware part of the project is more or less finished (one knob needs reattaching in a way that will make it stay on, and one lamp is missing). The picture on the left shows the mounting plate for the new electronics package, the right picture shows the electronics installed inside the panel (and running).
An impression of the end result is shown below. The VT100 may become the console terminal for the IBM (yes, it's as bad a mismatch as any, but I don't have any IBM terminals). The laptop below the panel is controlling it. All the lamps, switches and other controls now work flawlessly.
My apologies for the quality of the picture, it's dark here now, and a flash wouldn't bring out the beauty of the lit lamps.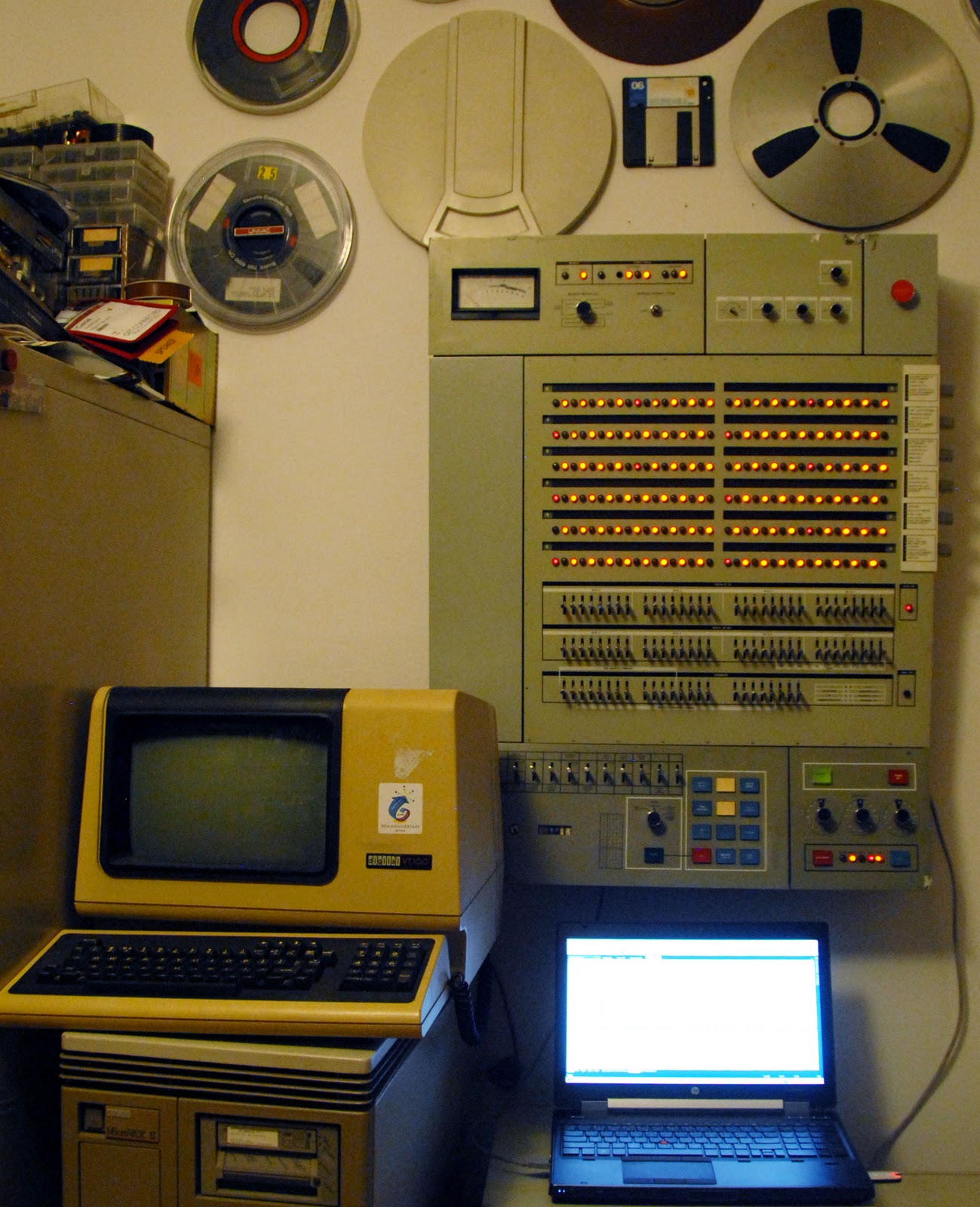 Of course, the panel isn't capable of anything useful until the software has been written. More on this in my next post.