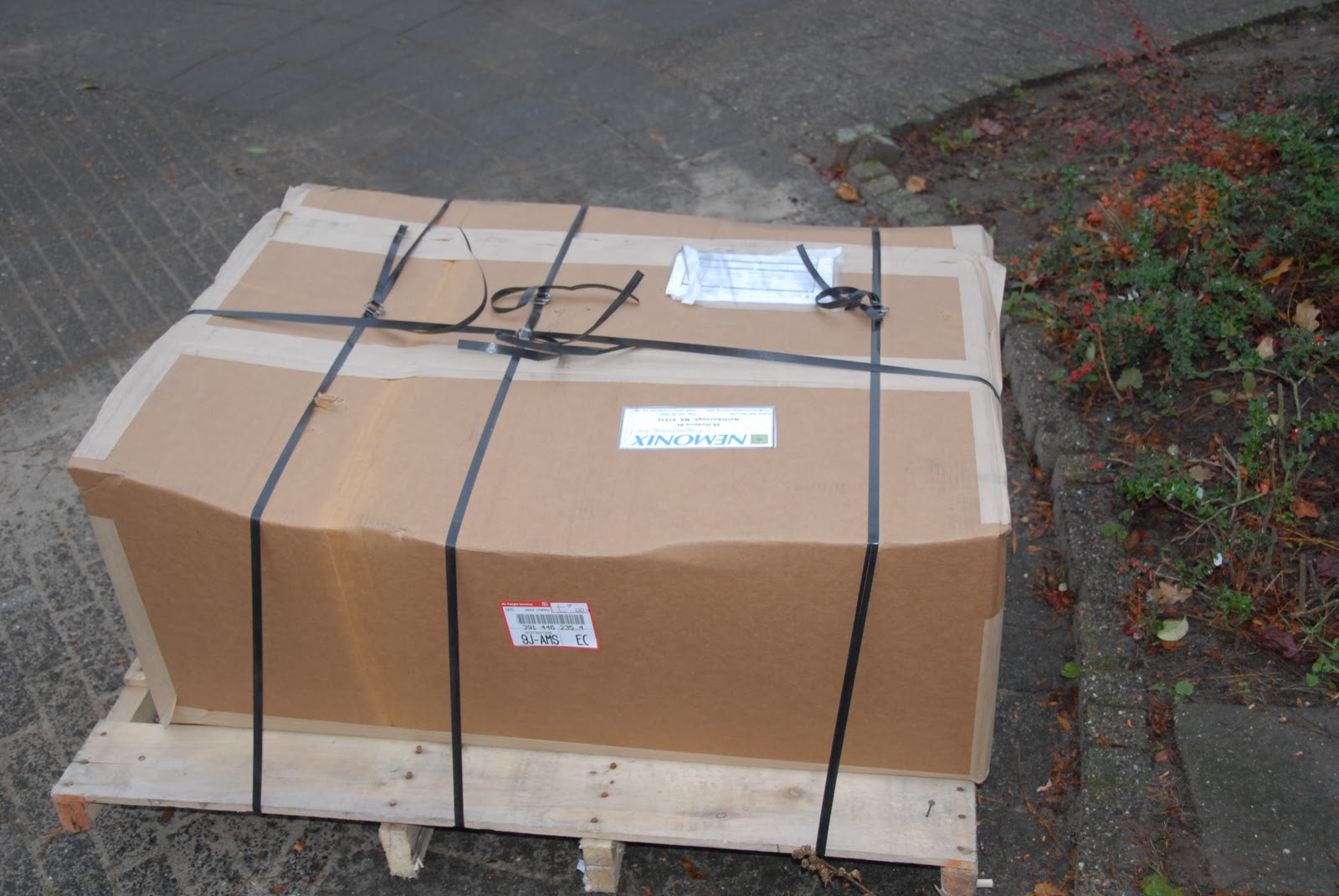 On the morning of the 29th of November, a long awaited pallet arrived at my doorstep. Inside? An IBM 360 mainframe's console panel from the 1960's. This particular one spent part of its life on the desk of a software engineer at Digital Equipment Corporation, IBM's main competitor in that era.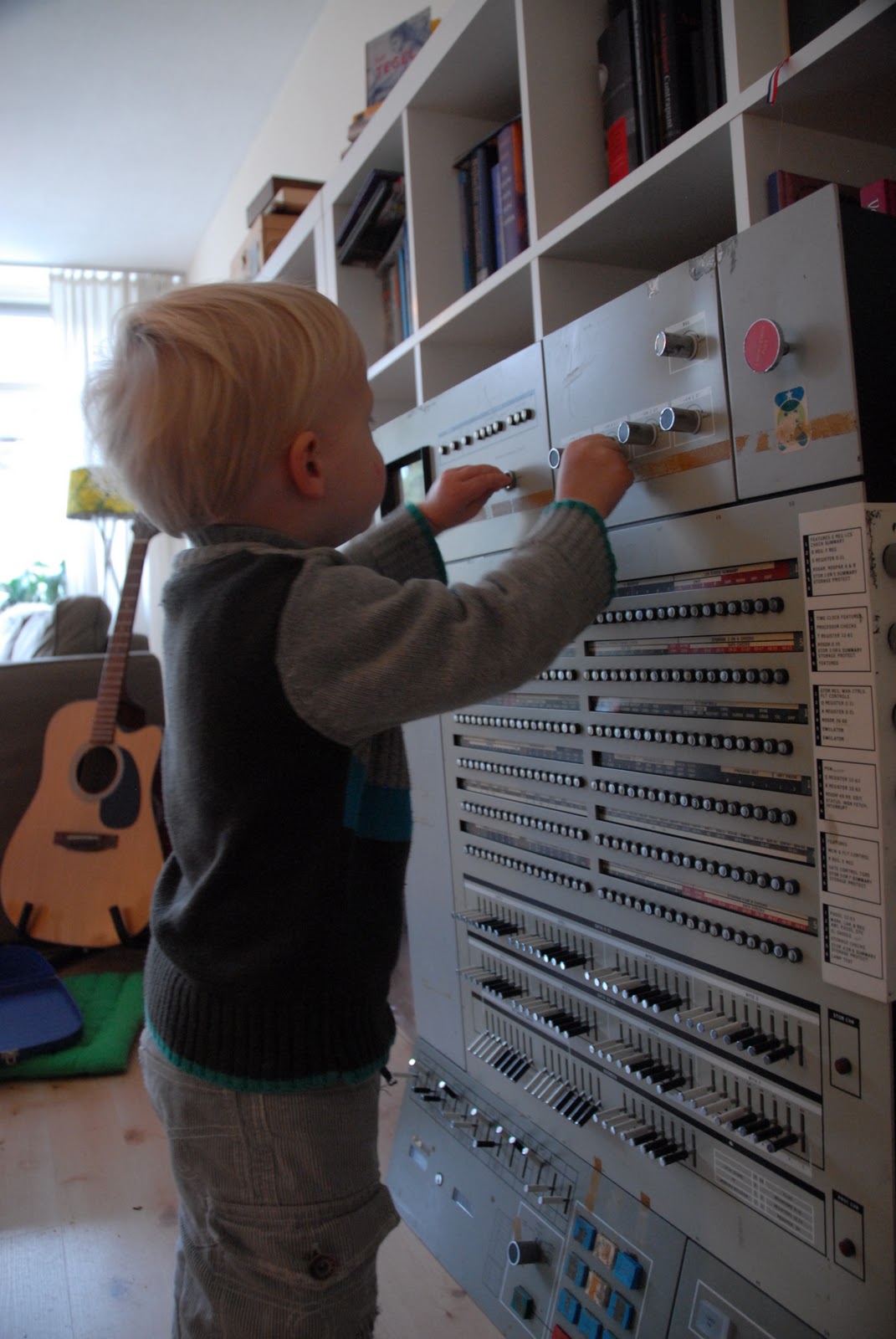 Upon arrival, the contents of the package were seized by our two year old son Ties. I don't believe he left a knob unturned, button unpushed or switch untoggled.
As is seen more clearly in the big image below, there is some damage to the panel (note the potentiometer near the upper right corner, it's at an odd angle), and there is some tape residue left behind. On most of the buttons, the text can't be read anymore.